The Foursquare Church is a Pentecostal denomination that resulted from the dynamic evangelistic ministry of Aimee Semple McPherson, who opened the historic Angelus Temple on the 1st of January, 1923.
This movement stands for evangelism and church planting in the power of the Holy Spirit, for relating as a family of Christ-followers, for respectfully interacting with other denominations and churches. 
Fellowship of European Foursquare Churches (FEFC)
Foursquare Europe is the generic name for our family of Foursquare Churches in Europe. Our official name is "Fellowship of European Foursquare Churches" (FEFC).
The European Foursquare movement is represented by a group of elders, consisting consisting of National Leaders of National Foursquare Movements and of Advisors from various walks of life.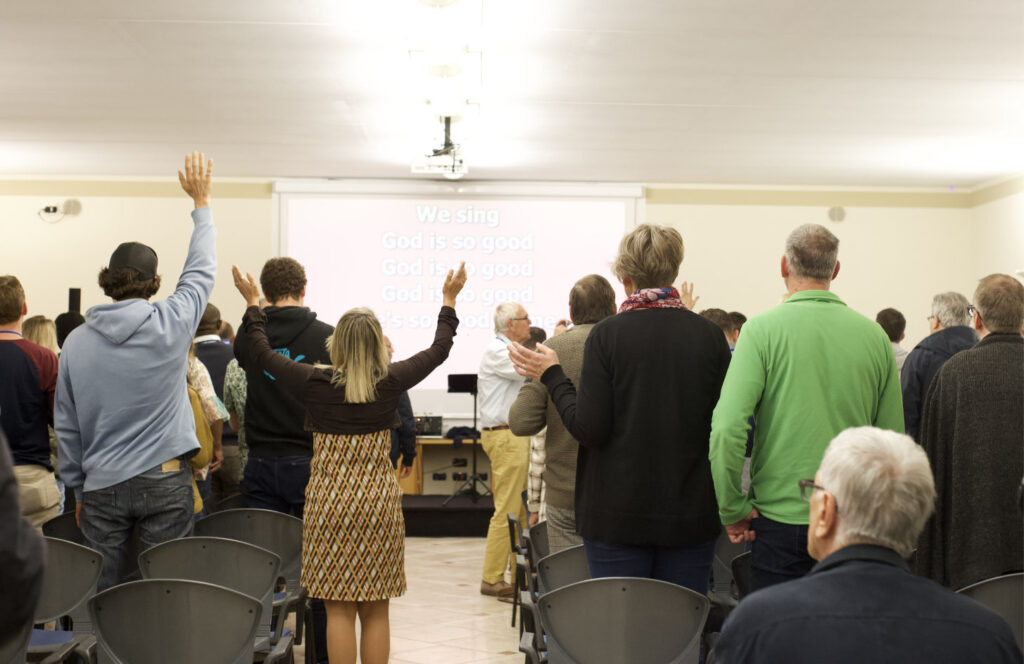 An annual conference, drawing a diverse group from 20+ nations
Two events for young adults: one being smaller for leaders; one being larger for young adults from 20+ nations
KWAM (Kingdom ways and means)
A year-long process of training young leaders (age 20 – 30) in discipleship and leadership (KWAM)
Annual training to share, deepen and encourage discipleship processes in each nation (DLT)
Where do we go from here?
Many challenges lie before us in Europe as we continue spreading the gospel of Jesus Christ. Perhaps we can learn from the times when it was brought to Europe the very first time – through the city of Philippi in Macedonia (Greece today). We read in Acts 16, 13: "On the Sabbath day we went outside the city gate. We walked down to the river. There we expected to find a place of prayer. We sat down and began to speak to the women who had gathered together."
May God guide us, in His peace, to go "out of the gates", outside of previously established religious settings. May He lead us to these places of prayer, and to people "outside the gates", who are crying out to God for answers. And may we find them, sit with them and continue to proclaim and reveal the true God, the amazing salvation in Him, and only in Him. May we be guided by the Holy Spirit to all who are hungry and thirsty for God. May we continue to make disciples, like those first women in Philippi, on this old continent!