Language: Norwegian, English & Sami
*while 86% belong to the Lutheran church, only 5% claim to have a relationship with Christ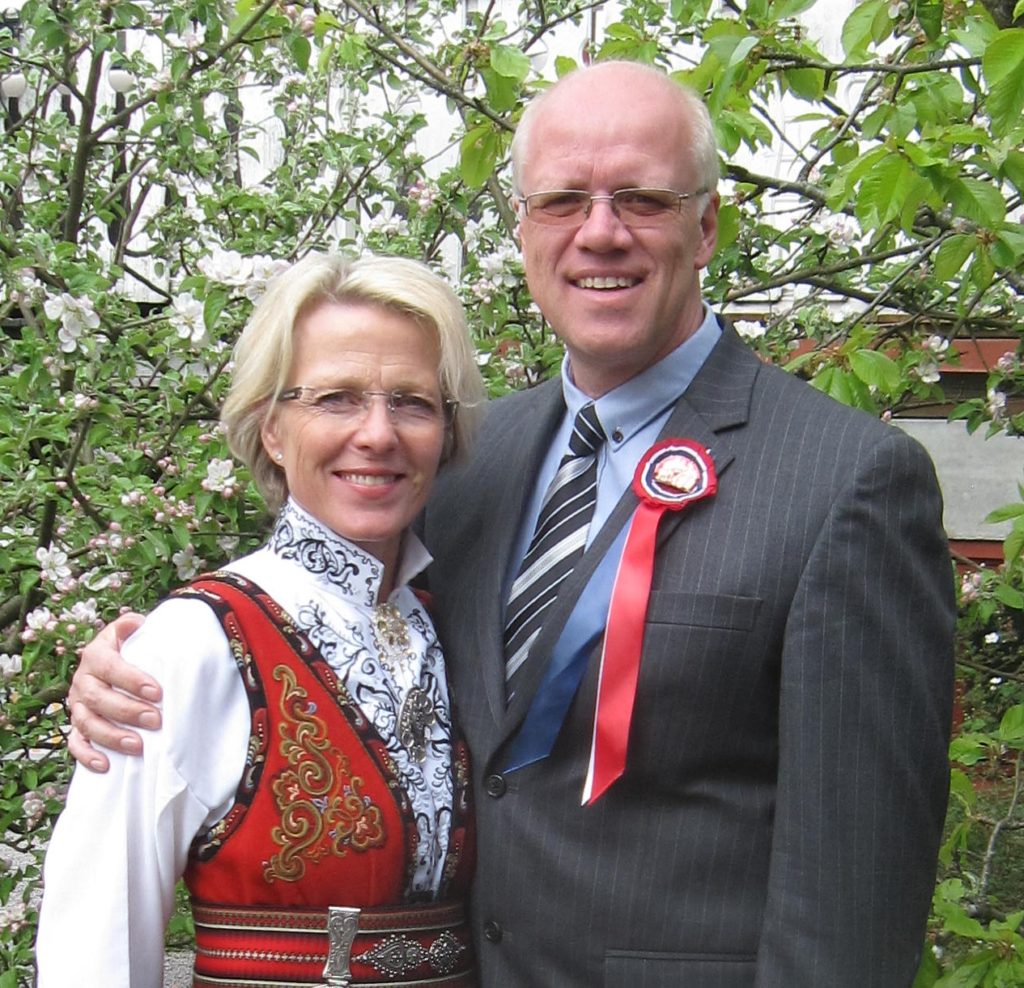 Erik Jensen, with his wife Kirsten
Currently Pastor Erik Jensen is serving as national leader to the Foursquare churches of Norway. He and his wife pastor a Foursquare church in Stathelle.
Erik and Kirsten have 4 adult children who all are involved in pastoring or in other activities and responsibilities in churches. Erik also serves as Regional Director with Asialink, a missions organization dedicated to reaching the Asian continent for Christ.
Our Strategy to Reach the Nation
Norway is predominantly humanistic in thought and disillusioned by generations of religiousness in Scandinavia. The Foursquare family in Norway is reaching out to people seeking authentic and meaningful relationship. With this in mind, WorldBase Norway is training and sending people out with the blessing of the Good News in a fresh, anointed approach to unchurched people. Ministry focus is church planting, evangelism, discipleship and the equipping and training of people for ministry throughout Scandinavia and the neighboring countries. Today, we have two established churches and one pioneer church. It is our goal to plant churches in key port cities, along the coastline of Norway that have strategic access to Scandinavia and the Baltics.